Portland Camp
The Maine ACE Camp located at the Brunswick Executive Airport and is structured towards aviation campers ages 12-16. The camp is a day camp in which campers are introduced to many different fun aspects of aviation, both military and civilian. They learn through classroom instruction, hands on activities, and many field trips. Weather permitting; campers will get to fly in at least one general aviation airplane during the week.
FAA Mission
ACE camps are summer educational programs for middle and high school students that can last from one day to one week. ACE Camps are co-sponsored by the Federal Aviation Administration (FAA) along with many other organizations.
The focus is on Aviation Career Education (ACE)! Campers experience instruction in aviation history, the physics of flight, and field trips to aviation sites with hands-on activities.
The plan is to have at least one program in each state and U.S. territory. This program reaches approximately 2,000 students each summer. Dates, locations, cost and age requirements vary according to sponsoring organizations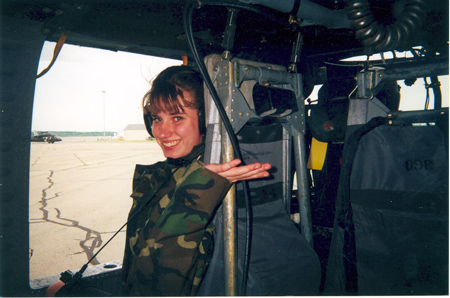 FAQ's
Can I sign up for the camp now?
Yes, registration is now open!
Campers are signed up on a "first-come, first-served" basis. This means your application package must be complete and we receive the completed Parent/Camper Package along with $300.00 check made payable to Maine ACE Camp Inc (of which $50.00 will be considered a non-refundable deposit).
Due to a large volume of applicants, we have a "first-come, first-served" tuition lock-in policy for both ACE Camps.
If your application package is complete and mailed in along with your check, your slot is reserved but not locked in until we receive the full tuition amount. This must be paid in full no later than July 10, 2016.
How many students can come to ACE Camp?
The maximum enrollment for the Portland day camp is 20 campers. The Bangor overnight camp enrollment is 30 campers.
What will be the housing / dining arrangements for camp?
The Portland camp meeting facility will have a new location for 2015 which we are now working with The Portland Jet Port and will be announced at a later date. Campers will be expected to bring their own lunches. Snacks and beverages will be provided.
The Bangor camp is an overnight camp, campers and staff will reside at Camp Roosevelt located in Eddington, Maine. Dining services will be arranged through a professional caterer.
How will ACE students be transported during camp week?
Maine ACE Camp, Inc uses a chartered a school bus with certified drivers.
Would my son/daughter be covered in the event of an accident / incident during camp?
Yes. Maine ACE Camp, Inc has full liability coverage for both air and ground operations. The policy coverage is $1 million dollars in the event any incidents or accidents that may occur. We do require all students to have their own medical coverage in place prior to the camp beginning. This information is part of the parent package.
My son will be entering the 9th grade in the fall of 2014. Is he eligible to apply for the Bangor camp?
Yes.
What do I need to bring to camp?
This is part of the Parent/Camper Registration Package. Please click on the Registration Tab and review what to bring from there.
Does ACE Camp have a conduct and discipline policy?
Most definitely!
Safety is our primary mission for all campers and staff!
Our conduct and discipline policy is spelled out very clearly to all campers and parents, in the Parent/Camper Registration Package.
The Code of Conduct and Discipline is enforced while the campers are attending the Maine ACE Camp, Inc Program!
This policy is strictly adhered to and we explain exactly what actions and steps will be taken in the event of a problem with any camper. If the incident is severe and jeopardizes anyone's safety, the camper's parents will be contacted immediately to come and get them. They will be dismissed from the camp with no refund.
Who are the Maine ACE Camp staff members?
Maine ACE Campers are supervised the entire week by a professional staff, consisting of Camp Coordinator, Director, Assistant Director, Lead Counselor, Counselors, and Chaperones. All staff members and chaperones have strong aviation backgrounds as general aviation pilots, commercial pilots, air traffic controllers, airframe and power plant technicians, and certified current Instrument and Flight Instructor ratings, both for land and sea aircraft.
Who is running Maine ACE Camp, Inc?
Maine ACE Camp Inc is organized and staffed by many aviation professionals from various industry organizations that include Federal Aviation Administration, Maine Department of Transportation, Portland International Jetport, Embry-Riddle Aeronautical University, Boy Scouts of America - Pine Tree Chapter, and many other local aviation businesses.
Where will the camp be held?
We will have a new location for the Portland Maine ACE Camp this year that will be announced at a later date.
Will food be provided?
Students will be expected to bring their own lunches to camp. Maine ACE Camp, Inc will provide snacks and beverages for breaks and field trips.
How much does it cost?
The tuition for Maine ACE Camp 2016 is $385.00
What will our schedule look like?
The camp will begin at 7:30am and run until 6:00pm Monday thru Friday. There will be time for lunch and there will be breaks between events to rest and relax.
Will I be able to fly?
Yes, weather permitting. Every camper will get to go on an orientation flight.
About Portland Camp
How Do I Apply?
We can only allow 20 students to attend Maine ACE Camp 2016, so you must hurry to get your application package completed and mailed to us.
Click on the "Registration" Tab where there will be a drop down list of forms necessary to attend the Maine ACE Camp, Inc Program. These forms must be downloaded, printed, completed, signed and returned along with your check to the address on the registration.
This text will be replaced by the flash music player.